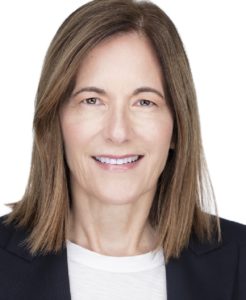 Betsy Spence

Betsy Spence brings with her many years of senior level experience on both the agency and client side. She has first-hand knowledge and a unique point of view on the agency selection process, not to mention what makes the agency/client relationship work.
Prior to joining Joanne Davis Consulting, Betsy was Group Vice President Integrated Marketing at Macy's where she guided strategy, creative development and execution of all national brand initiatives. She managed the integration of external creative agencies with Macy's internal teams including their creative, visual, consumer insights, promotional, digital and social, customer activation, internal communications, media relations and events groups.
Among the highly recognized programs Betsy oversaw were the long running, celebrity-based "Magic of Macy's" campaign, and the award-winning holiday "Believe" campaign. Those campaigns included the development and integration of leading-edge content across a variety of media and platforms.
While at Macy's, Betsy had the pleasure of working closely with Joanne Davis where she coordinated several agency searches, and led Macy's search team in the selection of agencies for various projects.
Prior to Macy's, Betsy worked at Ogilvy New York as Senior Partner, Group Account Director on American Express for the U.S. card business. Before Ogilvy, Betsy was Group Account Director at Merkley and Partners and ran the brand communications business for SBC Communications (now AT&T).
Other client-side experience includes marketing and line positions at Chase and Norwest Bank (now Wells Fargo), and Neiman Marcus in Dallas and New York.
Betsy was born and raised in St. Louis, Mo. She has a BA from Miami of Ohio and an MBA from the Stanford Graduate School of Business. She served on the board of the Stanford Business School Alumni Association for five years, her last year as President.