"When I started my consulting firm, I promised my marketing clients (and myself) to correct the wrongs I had seen after more than 15 years on the agency side and participating in hundreds of good and bad agency searches."
JOANNE DAVIS
President Joanne Davis Consulting
Who We Are

Our goal at Joanne Davis Consulting is to help advertisers and marketers manage their agency relationships to achieve optimum results. Results that ensure that clients are getting great work from their agencies, and agencies feel respected by their clients.
As former top-level agency executives, our team understands the internal workings of agencies and what motivates them to do their
best work for clients.
We bring this insider knowledge to provide our clients with full service consulting in client/agency relationships.
Joanne Davis Consulting adheres to the ANA/4A's Rules of the Road for Agency Search Consultants. We go one step further in that we do not take payment from agencies or the media for any purpose as it could be a conflict of interest.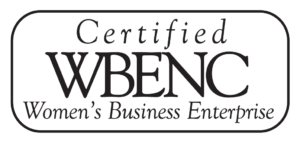 Agencies Are Invited to Register
YOUR PARTICIPATION WILL ENABLE JOANNE DAVIS CONSULTING AND
BOB WOLF PARTNERS/TPG TO INVITE YOU TO FUTURE SEARCH OPPORTUNITIES.